Get app for:

Android
Ribadesella using Augmented Reality.
With this application you can move around Ribadesella using Augmented Reality.
Each point of interest of the municipality is geolocated to know at all times the distance that separates you from there and can guide you through the options Augmented Reality gives you.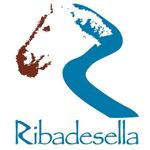 Official Tourist Guide Ribadesella
Free application offered by the City of Ribadesella.
Get the information about Ribadesella´s main attractions, where to eat, where to sleep and all the shopping guide on your mobile device.
Thanks to augmented reality and geolocation'll find all the information that interests you.
All the points are geopositioned on Googlemaps, allowing to obtain the path to follow to reach each interessant place.
Download the Official Guide Ribadesella